So, I've done at least half a dozen recaps of events at NCM, you can go digging into the archives if you want more nitty gritty details. I'm going to give you the final numbers:
Finished 7th in GTV at the event.
Finished 8th in GTV Overall for the season.
Here's a great picture that drives home the progress this car has made this year: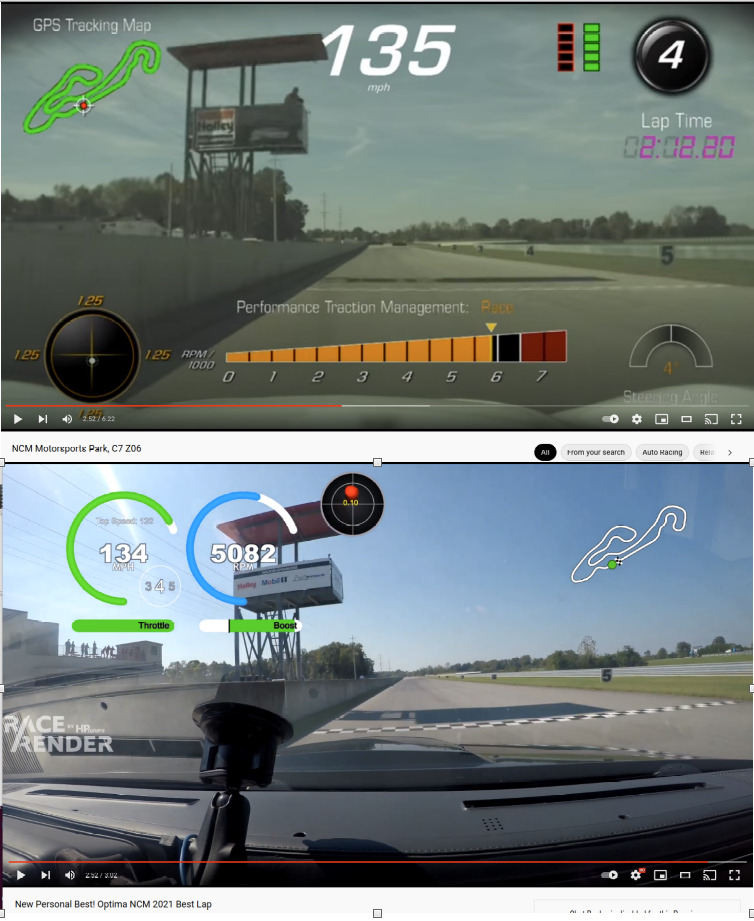 This is a screen cap of a C7 Corvette Z06 at NCM at the end of a 2:12 lap. This particular lap can be found here.
Now, I ran the course in 2:33.1, which is a personal best, but nowhere near 2:12. However, while I exited the esses slightly slower than the Corvette, I had matched it's speed by the end of the straight. That really surprised me. This car is legitimately fast. Not fast for its age, not fast for a G-Body, but just plain fast. No qualifiers needed any more.
I wimped out going into turns 5 and 14, which probably cost me four seconds. I need to put a roll bar in this car.
Clearly we had a good event to close out a good year, but we're not done. If you remember from our Road America Update, we earned a Spirit of the Event award from Summit Racing, so we're going back to SEMA and the Optima Ultimate Street Car Invitational for the third time.
So, SEMA prep thrash is in effect. At NCM, the turbocharger started leaking. Boost Crew Motorsports and Precision Turbo came through in a pinch with this beauty:
This is a Precision 5858 CAE with a ball bearing center section. It's the model that replaced the 5758E that's been on my car for almost a decade. The general dogma surrounding ball bearing turbos is they're supposed to dramatically improve response and spool characteristics. I can report that is true. The spoolup is violent.
I did have to port the wastegate hole, but that's expected. Precision casts the hole small on purpose so you can either match it to your downpipe, or just go around the turbo completely with an external gate. Some gasket marking and a few minutes with a carbide burr had that handled.
Part of the cleanup had me removing all four wheels so I could clean the barrels as well as the wheelwells and brakes, and I took the opportunity to give series sponsor Falken Tire some extra visibility. They don't sponsor me, but their sponsorship of the series makes the entry fees affordable. Plus the white lettering provided some much needed contrast to the wheel/tire package.
I also replaced the dust caps on the Wilwood hubs. Bling bling.
Amazingly enough, the brakes don't need replacing. This is year two with this set of rotors and EBC Brake's Bluestuff Pads. I've beat the crap out of these pads and they're not even down to 50% yet, which probably means I need to use the whoah pedal more aggressively. They're staying in place for OUSCI, though I am bringing a full set of replacement pads and rotors with me.
Still to do are some maintenance items. Fluid changes, some brake adjustments, and a good cleaning front to back. Then it's on the trailer and off to Vegas for SEMA. Where I'll have to clean it again, because towing 1500 miles on an open trailer makes a mess.
We'll have another update when we have another update. Thanks again for reading.

Here's a gallery of images from NCM!